Ah, Spurs. As a Liverpool fan, Spurs are probably one of the teams outside of Manchester United and Everton that I despise most. In all honesty, it's not because they have players that we've grown to loathe or that they play with underhanded tactics. They're not a local rival and you can't really say many bad things about Pochettino. In fact, you'd have to go all the way back to Harry Redknapp as the last Spurs manager to find a general dislike for.

No, they aren't really the team we hate for any particular reason (aside from Harry Kane's goal claiming escapades). If anything, I hate them because our two teams are so similar. In recent years, both teams have been fighting for relevance in the title chase without having to bust the bank (in a relative sense anyway). Both Liverpool and Spurs are teams that play attractive free-flowing football, are generally pleasing on the eye and will never shy away no matter the pedigree of the opponent. The squads are youthful and bursting with energy while utilizing a high press that can be reckless, but adrenaline pumping at times. In a footballing sense, they really aren't that different from us. Which is why I hate them.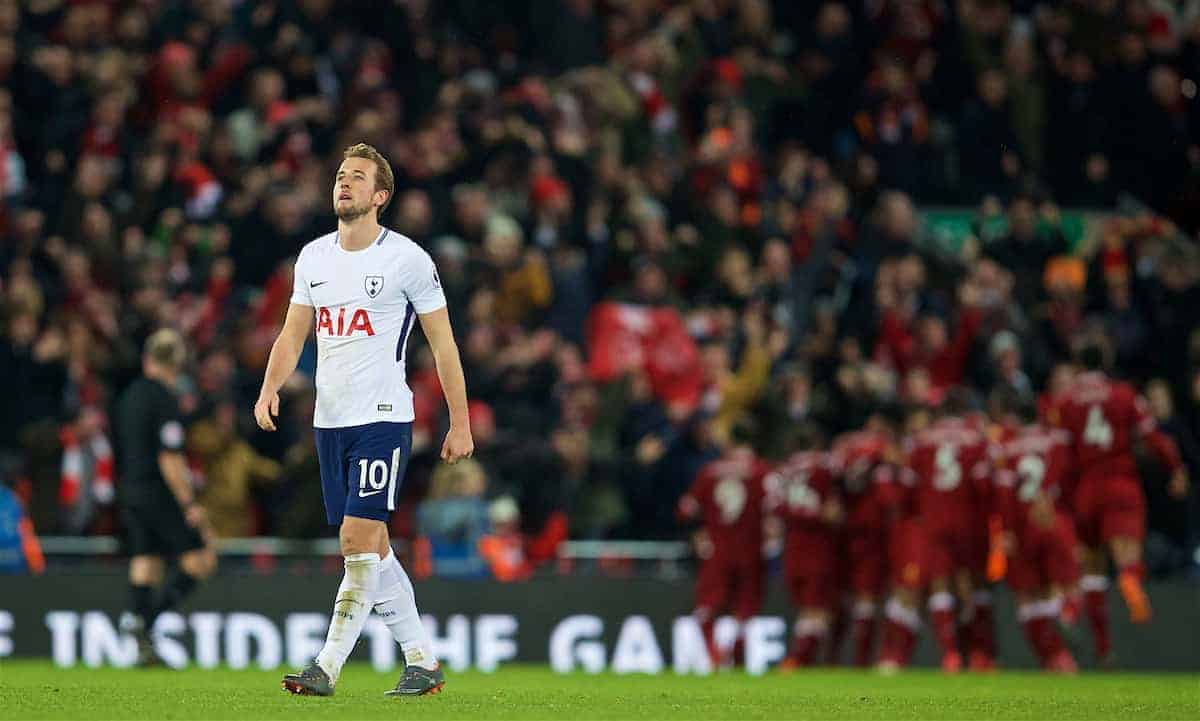 For me, Liverpool must be the best at what we do. Even if what we're doing is not going to bring us all the silverware, we must be the best at it and in some respects that is a moral victory for me. Seeing Spurs getting better and better in a similar way to Liverpool puts me on edge not because of being overtaken in the PL table, but because of how they are doing it. For this reason, the Spurs fixtures each season are probably one of the top three PL fixtures that make me nervous. They are the one team that I couldn't stand to show any weaknesses to.

This brings me to the forthcoming match on Saturday at Wembley. Yes, it is early in the season. Yes, there are players unavailable or out of form in both squads. Is it a good judge of how each team's season will play out? No, but regardless it is going to place a marker in the sand. 

It's been confirmed that Hugo Lloris and Dele Alli will be out of the squad with injuries. Son Heung Min may play little or no role given his efforts in his Asian Games mission to avoid enlistment with the South Korean military. Otherwise, they will be in a similar position to Liverpool fitness-wise, as both teams have had a number of first team players away on international duty (Christian Eriksen notably did not play for the Danish NT as their players were effectively on strike). The Reds will be without Adam Lallana who picked up a knock with England *sigh* along with the other more long-term injuries. Simon Mignolet has recovered from a finger injury and will likely be on the bench after Liverpool chartered a flight for Alisson, Firmino and Fabinho to be back at Melwood and prepare for the trip down to London.

In recent weeks, the back four and front three have picked themselves either through injury or necessity for ability. What's been discussed in the hours leading up to matches, however, is who Jurgen Klopp will deploy in his midfield. Thus far, we've mostly seen Gini Wijnaldum, James Milner and Naby Keita as a trio to start, as well as the last match where Jordan Henderson took the place of Keita. The truth is, whichever way Liverpool set up their midfield, this is going to be an absolutely crucial battle and territory in the match. Sounds cliche but with Eriksen and Moussa Dembele through the middle, the LFC midfielders will need to strike the right balance with getting forward to support the attack and not let the Dane and Belgian run the show on the counter. This is vital because with Spurs' very solid backline, despite Salah's impressive scoring record against them – 5 goals in 7 competitive matches – the Liverpool front three will have their work cut out for them and breakthroughs from midfield may be what is required to break the deadlock.

Going the other way, Liverpool, as you all know, have been much more defensively sound. With the advent of Joe Gomez and Virgil Van Dijk's growing partnership and a new goalkeeper who's determined to put his stamp on the game, Liverpool have been very stingy at the back only conceding 1 goal in 4 games – the best goals against statistic in the league. Spurs are a different beast, however, and Liverpool will have their work cut out for them trying to stop Kane from claiming Lucas Moura's goals. The latter has been on fire lately, earning him a PL Player of the Month award. Prototypical pace and a tricky winger, he seems to have been deployed into a more central position running in behind when Kane drops deep to link play. Communication will be key for the Liverpool back four as he will always be looking to break the lines. With Eriksen bringing the ball out from deep and Kane using his massive head for knock downs, Liverpool will need to be sharp from the midfield onward in order to stop Spurs from getting into isolated one on one situations. Spurs' wingbacks in Ben Davies and Kieran Trippier are both dangerous going forward and with Lucas and Eriksen always looking to break, it will be important for Alexander-Arnold and Robertson not to get penned back into our own half and lose the ball to a high press. Bravery will be required, as perhaps the best way to nullify the Davies and Trippier wide threats will be to push up the field and have them penned back in their own half as much as possible.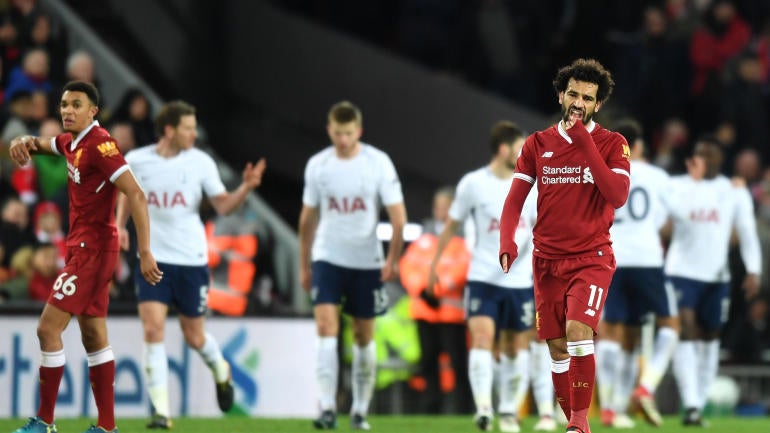 Given all that, the results of tomorrow's match, not unlike the ones in the past few seasons, will be sitting on a knife edge. Both teams play with such intensity all over the pitch that a single mistake could spell doom. In fact, that is probably one of the most similar and important parts of play of both teams – the way in which they let you have the ball and trap you only to force you into making a mistake. In contrast to how City will dictate play and dominate the ball, Spurs and Liverpool have perfected the method of squeezing mistakes out of their opposition. For this reason, I expect the game to start relatively dull, perhaps fueled only by the fact that Liverpool's new additions who may be in the starting XI may be out to impress early on. Otherwise, it will be a cagey first period and may even continue like that until the final whistle. However, once the first goal hits the back of the net, Pandora's Box will be opened. From that point on, I can only imagine the amount of butt-clenching from either sets of supporters as they watch two of the three top attacking teams in the country duke it out.
Expected LFC XI: Alisson; Alexander-Arnold, Gomez, Van Dijk, Robertson; Henderson, Milner, Keita; Mane, Firmino, Salah