22/23 SEASON ACHIEVEMENTS
A MEMBER GROWTH YEAR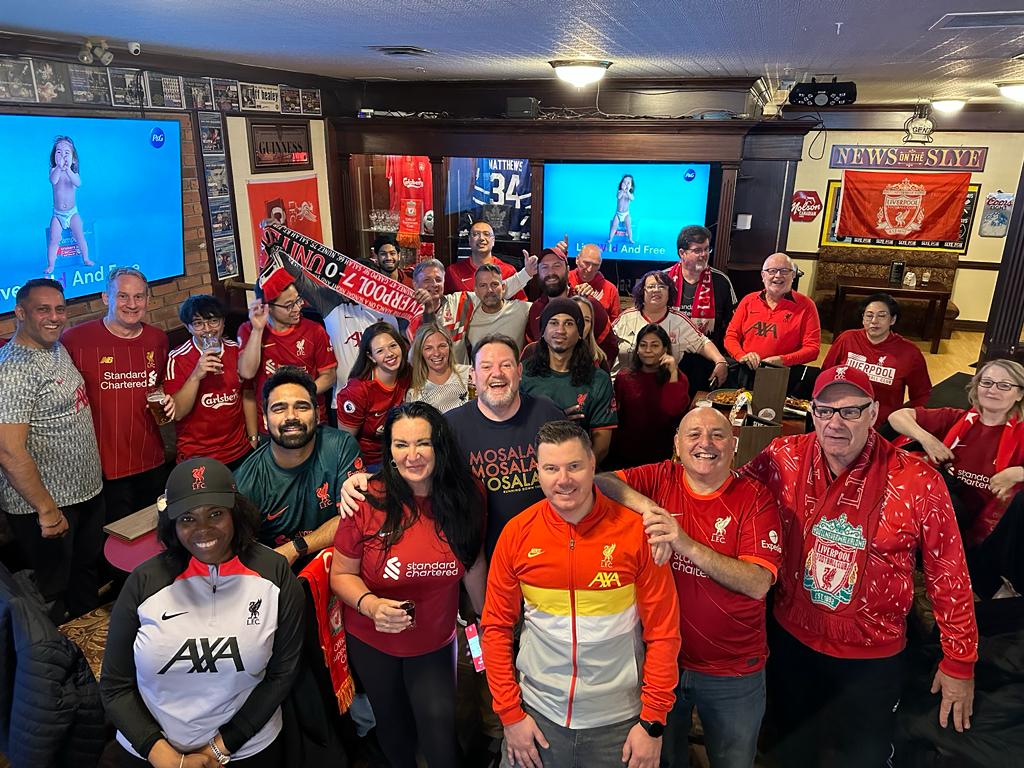 Despite the challenging year on the pitch, we worked hard to keep our community growing and more engaged than ever before. Attendance at early morning, late afternoon and even mid-week matches grew steadily as the year progressed, despite mixed results on the pitch.
This is something we're all proud of — the hallmark of a true supporters club.
Overall Members for the 2022/2023 Season
Page Visits to LFCToronto.com
Fans sent to matches at Anfield
hours of OLSC Toronto volunteer time
MEMBER EXPERIENCE HIGHLIGHTS
ROBBIE FOWLER
With Carlsberg Canada, who offered a number of member benefits (discounted pints , member giveaways), the highlight of the year was bringing legend Robbie Fowler to our pub for a day.
THE ANFIELD WRAP
We worked closely with The Anfield Wrap to make Toronto the first stop on their North American Tour this year. The sold out event was a fan favourite.
CRIMBO
Our annual holiday party surpassed even last year's great event. Another sold out party, we enjoyed live music, and Santa showed up with double the gifts he shared last year.
COMMUNITY & FAMILIES
We continued to draw global LFC fans with visitors from Iceland, The Netherlands, USA, Ireland, New Guinea, Scotland, Australia, Kenya, India, and, of course, England. More notable is the increase in families that now attend our matchdays and events!
ANFIELD VISITS
The Executive has worked hard to improve our position among international supporters clubs with Liverpool FC, helping increase the number of tickets secured for local fans. This year, we connected over 40 members with tickets to Anfield.
CHARITABLE DONATION
The club was once again successful in raising $1,500 for a local charity. This year, we chose to support Street Health.