All are Welcome
Whether brand new or supporting the Reds for decades, OLSC Toronto welcomes all to join our inclusive community.
Kids are Free
If you're 16 or under, a Kid Membership is free – with access to all Premium perks (except any alcohol related promotion, subject to provincial laws).
Premium Member Value
Premium members get front of the line access for big matchdays, discounts (food, retail, merch and more) and access to request tickets to Anfield.
2021/22 Members:
Please note you will have to RE-REGISTER to establish your Login and access to your Membership Card.
New Choices for 22/23 below!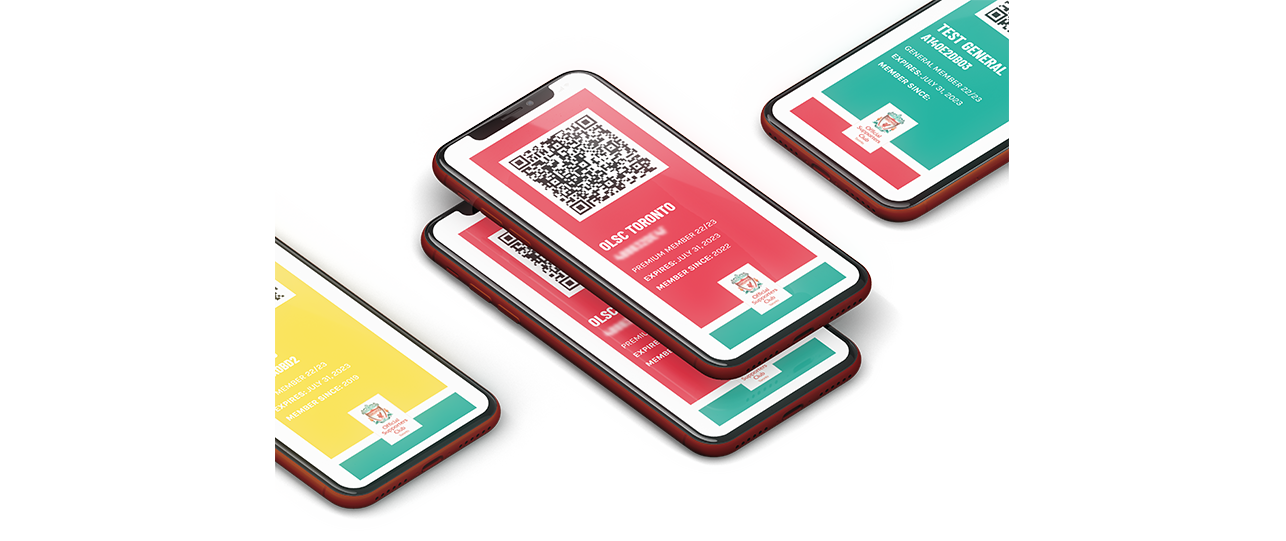 MEMBERSHIP OPTIONS
General
Retail Discounts
Half-time Draws
Member Blogs / Newsletters
Premium
Front of the Line Access
Access To Anfield Ticket Requests
Retail, Food, Event Discounts
Premium Member Events
Half-time Draws
Member Blogs / Newsletters
Limited OLSC Toronto Merch
Kid (16 and under)
Front of the Line Access
Access to Anfield Ticket Requests
Retail, Food, Event Discounts
Premium Member Events
Half-time Draws
Member Blogs / Newsletters
Limited OLSC Toronto Merch
MEMBERSHIP QUESTIONS
OLSC Members receive many benefits, including access to allotted tickets at Anfield, discounts to exclusive swag, food, etc., complimentary or discounted tickets to member events, pre-reservation at our home pubs for Cup finals (when seating is often limited due to volume of people), and more!
See our Member Perks or review our Events and Blog.
Those are the physical perks but the real value is in the connections, friendships, and memories made with fellow Reds across the GTA!
A membership fee is not required to attend watch parties at our home or away pubs; however, to create the best member and fan experience possible, OLSC Toronto charges a nominal fee for Premium members to support our initiatives or offset costs for member-based events. These include: Support of local and Liverpool-based community groups, hosting fan experiences (such as our holiday party), sponsoring fan experiences such as hosting ex-Liverpool players in our pubs, and, where needed, updating banners and in-pub signage.
NOTE: 100% of the funds collected through membership goes to the club's mandate; OLSC Toronto Executives and Chairpersons are volunteers and collect no compensation for their time and effort. No portion of the membership fee collected is paid to Liverpool FC.
The revenue from the raffles the OLSC Executive and Volunteer teams run at various HOME and AWAY pubs are distributed as follows. After the costs of the raffle (tickets, prizes, signage) is paid, the remainder is distributed between our chosen Charity or Local Support Group and offsetting costs for member events and benefits, such as member half-time draws. No portion of any raffle is sent to Liverpool FC or used to pay any individual or company.
All members will receive a report of fund receipts and allocation in the annual report issued by the Treasurer.
Regardless of when you purchase your membership, OLSC Toronto memberships are valid from August 1st to July 31st of the following year to coincide with the start of pre-season activities.
Your identity is never shared with venues or partners. Your billing information is not stored. We may use anonymized location data (postal code) to identify ideal partner pubs and communicate local offers to you.
Payment for offline membership requests will need to be made in one of the following two methods:
1. Via cash at any of Liverpool's live televised games – find an LFC Executive to remit payment.
2. Via Interac e-transfer. Please send $25 to payment@lfctoronto.com. Please indicate your full name, postal code and desired email address to setup your membership account with.
Once payment is received, you'll receive an email within 7 days within a link to your login and digital membership card.
NOTE: Manual memberships will not become active until payment is received.
Many members bring their families and all are welcome. All members are expected to abide by our Code of Conduct to ensure a safe, inclusive and fun environment for all.
If you want special results, you have to feel special things and do special things together.
You can speak about spirit, or you can live it.
– Jurgen Klopp